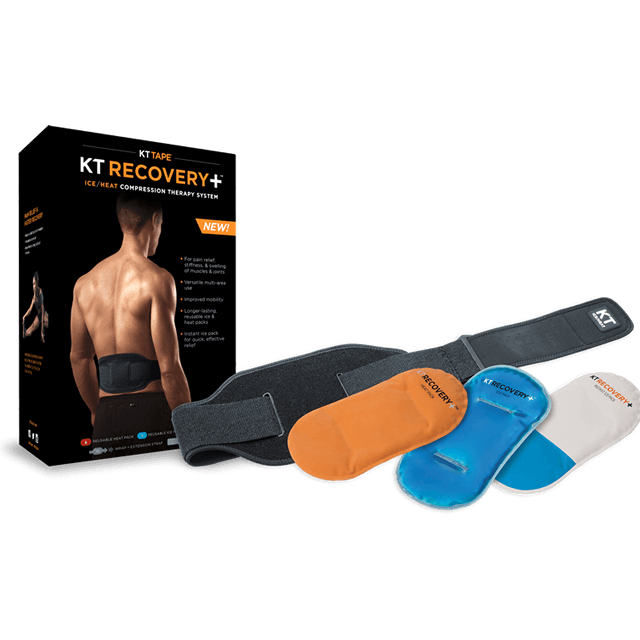 KT RECOVERY+™ ICE/HEAT Compression Therapy System
KTTAPE
Regular price $380.00 Sale
KEY FEATURES AND BENEFITS:
• Ease of application allows users to ice or heat specific to an activity.
• Provides immediate pain management and recovery benefits.
• Adjustable design provides a snug fitting wrap that can be worn to provide ice/heat therapy to a wide variety of targeted body areas.
THREE DIFFERENT TREATMENT OPTIONS:
• KT Recovery+™ Heat Pack – a dedicated microwaveable heat pack that is reusable to soothe tired muscles post-workout.
• KT Recovery+™ Ice Pack – a dedicated freezable gel pack that is reusable and stays cold longer. Use gel pack to ice sprains, strains and swelling.
• KT Instant Ice – a one-time use capsule that provides 10-15 minutes of ice therapy.